Rev. Stanley Youngberg, Interim Pastor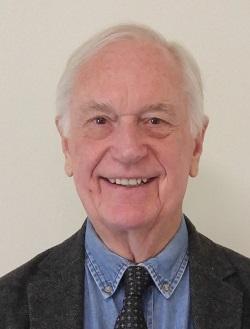 Pastor Stan has been the Interim Pastor at PCC since May 2016. He has served three other churches as Interim Pastor over the past ten years. He is a graduate of Princeton Theological Seminary and Bethel University. He has four Clinical Pastoral Education Units, served as a Chaplain in the U.S. Navy, and has been an adjunct professor of Philosophy for twenty-two years. Pastor Stan lives in Woodbridge, CT with his wife Patricia and they have two sons, two daughters-in-law and four grandchildren who also live in Woodbridge.
Because we will be welcoming a new settled pastor on November 2, 2020, Rev. Stans last day with us will be November 1, 2020. We appreciate all he has done for our church and it's membership in the time he has been with us. His outreach to our membership during an unprecidented pandemic, taking our worship online and guidance with our search for a new settled pastor has been much appreciated. We wish him well and will miss his presence in our community of faith.